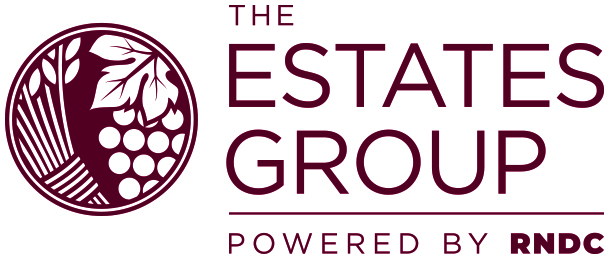 We provide access and awareness to RNDC's most admired luxury and estate wines.
We specialize in a portfolio of wines that the most prestigious, recognized and respected restaurants and wine shops desire. The Estates Group wines are wines of place and character stewarded by real people and authentic stories.​
The Estates Group associates are certified wine professionals that are actively involved in the food and wine culture and community. We implement proven luxury tactics, from East to West to deliver a clear, aligned and reliable route to market for our customers and supplier partners. ​
Our strategy is consistent across the United States, and led by three Senior Vice Presidents that communicate and execute our initiatives regionally. 
Marin Blomquist
Senior Vice President, The Estates Group for the RNDC West Region.
States: Alaska, Arizona, California, Colorado, Hawaii, Idaho, Montana, Oregon, Utah, Washington, Wyoming
Blomquist started with The Estates Group at the former Young's Market Company as an Account Manager in 2002. Since then, he has held a myriad of positions in sales execution and sales management, as well as working in the back of the house as a Portfolio Manager. His most recent role at RNDC was SVP of The Estates Group in California, a position he has held for nine years.
Gabe Abdo
Senior Vice President, The Estates Group for the Central Region.
States: Illinois, Indiana, Kentucky, Louisiana, Michigan, Nebraska, North Dakota, Oklahoma, South Dakota, Texas
Abdo has over 26 years of industry experience. During his career, he ran the Platinum Division in Houston and moved to Dallas to run Platinum for Texas. From Texas Abdo relocated to Colorado where he served as the Vice President of Wine for RNDC Colorado. Most recently, he serves as the Senior Vice President of fine wine for RNDC, Texas.
Alan Paquette
Senior Vice President, The Estates Group for the East Region
States: Florida, Georgia, Maryland, New York (soon), South Carolina, Virginia, Washington D.C.
Paquette has over 26 years of fine wine experience. With 15 years at Jackson Family Wines, where his territory spanned across multiple states and 10 years as the Vice President of Wine for Breakthru Beverage in Florida.