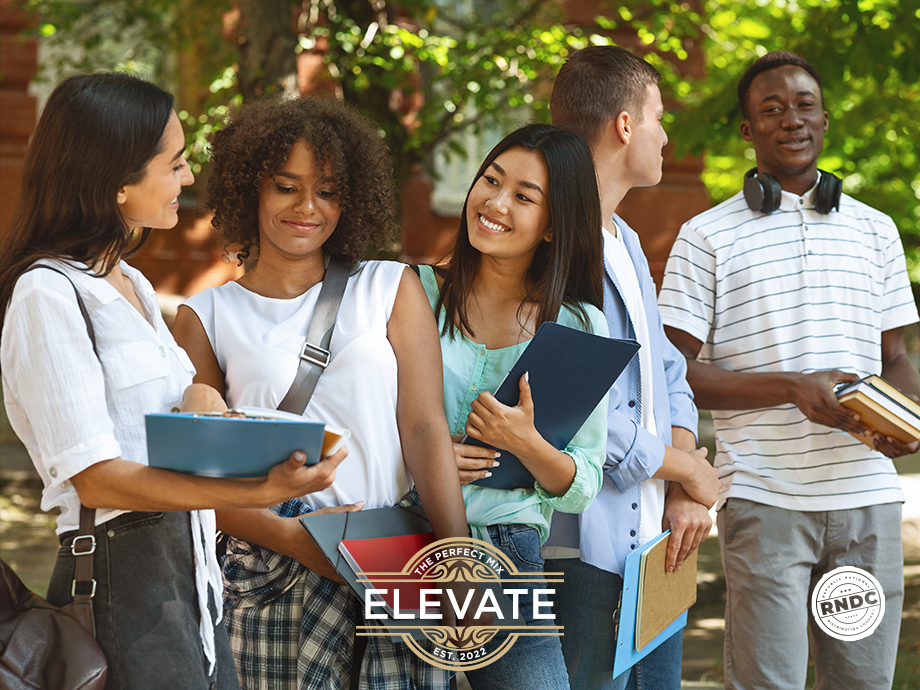 Republic National Distributing Company and Brown Forman are committed to growing and supporting talent from groups currently underrepresented in the wine and spirits industry through our Elevate Program. This is a sales leadership development program for Black/African American, Hispanic/Latino, and Indigenous/Native American/Alaska Native students. This program aims to support and develop students from these groups as they prepare to become leaders in the wine and spirits industry.
Program Overview
The program includes comprehensive sales training and immersive spirits education through a structured path with the right portfolio of on-the-job, social, and formal experiences. Participants will receive structured onboarding, progressive training, defined transition plans, performance reviews, and mentorship.
Characteristics of an Elevate Candidate
Current senior (last year) student at US University, who is at least 21 years old by May 2023
Black/African American, Hispanic/Latino, or Indigenous/Native American/Alaska Native
Passionate problem solver
Strong leadership skills and confidence
Excellent communication skills
One of our cohorts shares their thoughts below:
"I never thought that when I joined this program that I would be learning so much on a daily basis. I'm grateful for the doors that have been opened by the Elevate experience." – Edward Calderon, RNDC DFW On-Premise Sales Rep
"I really appreciate the Elevate Program! It creates a space to learn with like-minded individuals. This collaboration is very encouraging, it shows that RNDC places emphasis on providing its employees with opportunities for growth." – Julius Woods, RNDC Louisville Key Account Rep
"It has been an amazing experience with RNDC and Brown Forman Elevate program. Both have welcomed me with open arms, and I am grateful for this amazing opportunity!" – Dayna Kinnaird, RNDC Louisville Off-Premise Sales Rep
Application Details
Applications for this program have ended at this time. Please check back with us.  
If you have any questions, please email us at culture@rndc-usa.com.
We are an Equal Opportunity Employer. This program is open to all individuals with a demonstrated commitment to diversity.